Our mission is to empower individuals in the achievement of health, balance and harmonious living through the application of holistic practices. We are passionate about empowering women through celebrating our femininity. We want women and men to get more in touch with their amazing bodies, awaken sensuality and cultivate more self love. Call us to book your yoni steam appointment!
I went to buy herbs for my daughter she had the flu but it turned out to be covid. I bought the elderberry syrup, immunity herbs and herbs for her to do a facial steam with. It almost seemed like a miracle because she was getting worse and once we started the herbs she started to get better right away. Nicole was very patient with me and answered all my questions. If you need a herbalist they will help you I will be back

Janice Thompson

I had cyst from pcos and have been doing continuous yoni steaming and drinking the herbs that was made for me, I went to the doctor and had an ultrasound and no longer have that cyst or heavy painful periods. Im so grateful for herbal remedies

Kim

5 months ago I took my 10 yr old son to their mindfulness class a few days ago and our family has seen a huge improvement in his behavior. He is no longer govern by his thoughts and emotions. He is able to collect himself and stay calm when something tiggers him. I had tried for years to talk to him help him, read books, tried everything natural under the sun to help him with no help. This class was the next level we needed to build the life long skills he will need to overcome challenges in life gracefully. Thank you ladies for sharing your space and skills with these little ones.

Roxie

I suffered from multiple miscarriages and decided to go the herbal route after ivf and two unsuccessful pregnancies. We did fertility planning with Nicole and she helped me to get my hormones balanced because my cycle was irregular. After losing a baby again and almost wanting to give-up we kept trying. Nicole kept me encourage and we finally conceived and I had a healthy baby boy. You guys are such an angel and change me and my husbands life forever. Full review is on my YouTube channel.

Ashley Ramirez

Every since I started using your feminine wash my yeast infections have disappeared and I no longer have odor. My old wash that I use to use didn't last all day by noon I would have to freshen up. Your wash last all day and I use to feminine spray before I work out. Thank you for creating such amazing products for women with sensitive skin like myself. I recommend all ladies to use this feminine wash you will love it

Stephanie

"Yoni detox pearls has helped me so much. I had a problem with yeast infections after my cycle and wanted to use the yoni detox pearls. I had a lot of questions so I sent a email and someone called me back answering all my questions which was so helpful and meant a lot to me because these were personal problems and questions. I've been using the pearls for 3 months now with Empress Organics Feminine wash and I no longer suffer from infections or dryness, I feel tighter, no longer have any odor and this has restored my sexual confidence. I love their plant based feminine wash, I tried a lot of companies and yours is the best. Thanks Empress Organics for restoring my sexual health"

Valencia H

"Every since I started using empress organics vaginal wash I've had less yeast and bv infections and the vaginal spray keeps me fresh even after a workout. I received my yoni eggs 2 days after ordering them. I've been using them for only 6 weeks and can feel a difference in the tightness of my vagina, my husband feels it as well. The staff is super helpful and returned my emails with all the questions I swarmed them with. I would highly recommend empress organics vaginal wash and yoni eggs definitely work."

Jamie S

"This feminine wash is the truth, it's gentle and I can't use nothing else. I no longer have odor since using it"

Morgan

"Finding Empress Organics was truly a blessing for me because I had so many problems and their products were able to help me. I did the pearls then the steam and I no longer have bv. This process was a two month process and now my ph balance is in order and so is my hormones. I was given herbs to take to help get pregnant after trying for five years I'm finally pregnant. I can't explain how happy I am with the cleansing and the products here. I love the feminine wash. They have so much patience here because I had a million questions before I placed my order. I highly recommend Empress Organicss"

Maria G

"Let me start by saying Empress Organics has the best customer service. When I received by yoni steam herbs and the steam seat I was able to do my first yoni steam and I fed the change. I was getting yeast infection and it was causing odor. Steaming has changed everything and I no longer have those symptoms. I will continue to steam every month because it helps keep my ph balanced. I used the feminine wash and it's so refreshing, thanks again"

Tiana

"I've been suffering from swelling and pain since having my child three years ago. Yoni steams have always been helpful, but the yoni pearls really drew some nasty dead skin, damaged material, and what I believe to be fibroids or cysts. It is not pretty work, but the skin texture felt completely different afterwords. I would recommend it if you have the intuition that you need to "clear house.."

Abigail

"I was hesitant lol, especially after reading some of the reviews online BUT my spirit said to try it. SO I did. I have no words to express the amount of gratitude that my body sent me after about 4-5 hours. I could describe the experience as euphoric. No odors, very light discharge and the most incredible healing feeling in my lower body, that I never ever felt. I'm on my second pearl now and I feel amazing. Even feels like I can breathe better. I'm blown away...truly. Thank you for this amazing gift to the world."

Cynthia E

"This product by far is the ABSOLUTE best feminine cleanser I've ever tried. It does exactly what it states in the product info. You won't be sorry !"

Christine B

"Back in November I noticed I was getting an unusual smell down there and figured my ph was thrown off... I didn't address the situation thinking that eating right and taking extra precautionary measures would fix it...it did not and it just got worse. Self diagnosed myself w bv, wasn't going to the doctors because they were gonna charge me to say the same thing😂🤷🏾‍♀️ Anyways I've been trying home remedies to fix it but I could not shake it. Stumbled across this website after endless hrs of searching because no other sites had these pearls in stock. I used one pearl Thursday, took it out yesterday (Saturday) and i'm just really amazed at how my ph has reset and everything is back to normal down there. Never gonna stop using these now thank you so much"

Kierra W

"I use to suffer from vaginal dryness and odor, I switched to using empress Organics feminine wash and started steaming and all my problems went away. The steam is so refreshing and you can save money by doing it right at home. I feel tighter and healthier"

Stephanie

"Since the summer I've been struggling with recurring BV and yeast infections. This was the first time I've experienced them and I went to get treated and of course was given antibiotics. After my second round, they still came back and I was just so frustrated so I decided To look into natural alternatives as taking antibiotics regularly is bad. I finished my first treatment, and I'm happy to say my symptoms are basically gone! THIS STUFF WORKS. I'm going to do the second round for better results. I've recommended to my girlfriends and they've also ordered :)"

Stephanie
Kegels & Yoni Eggs
A yoni egg is an egg-shaped stone or crystal used to insert inside the vagina to strengthen and tone the entire pelvic region – the pelvic floor muscles, the lower abdomen, the urogenital diaphragms, and even the lower back. It works as a weight resistance tool to use while doing your "Kegel exercises", which are pelvic floor pulses or contractions all women should do, especially after childbirth.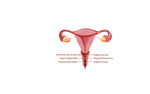 (Sign up for this class here) A full moon represents the completion of the lunar cycle. Emotions and feelings are heightened during this time, creating...